Racers From Across the Nation Gear up for Nationals
03.09.2018 | Megan Ganim

Scott Freidheim, a long time ski racer, Aspen local and NASTAR family man, could not have put it in better words. NASTAR Nationals is the culmination of every qualifier's hard work.
"The setting is always impressive, the organization is most professional and the competition is fantastic for all ages and skill levels," said Freidheim. "It makes for an incredibly purposeful vacation."
Freidheim and his wife Isabelle have two young boys and a one-year-old daughter. Their family has participated in NASTAR Nationals for many years since their oldest, Alexander Freidheim who is now seven, was only three years old. Freidheim and his family will be at Nationals this year in Squaw Valley and their youngest Leo and Alexander are excited to be able to be around the National Pacesetters who he believes to have an incredible influence on the kids that look up to them.
"Nationals affords us the opportunity to point to so many wonderful roles models, namely, the Olympians that give their time, energy and passion to all the participants and carry the torch in a way that inspires the next generation," said Freidheim.
Scott told a story of NASTAR Nationals a couple years back when Alexander skated up to National Pacesetter and Olympian, Casey Puckett, tugged on his pant legs (because that's what young kids do when they tower no higher than an adult knee-cap) and looked up at Casey and said, "Casey, I'm coming for you, no hard feelings". Casey laughed and gave him a high-five and said "right on".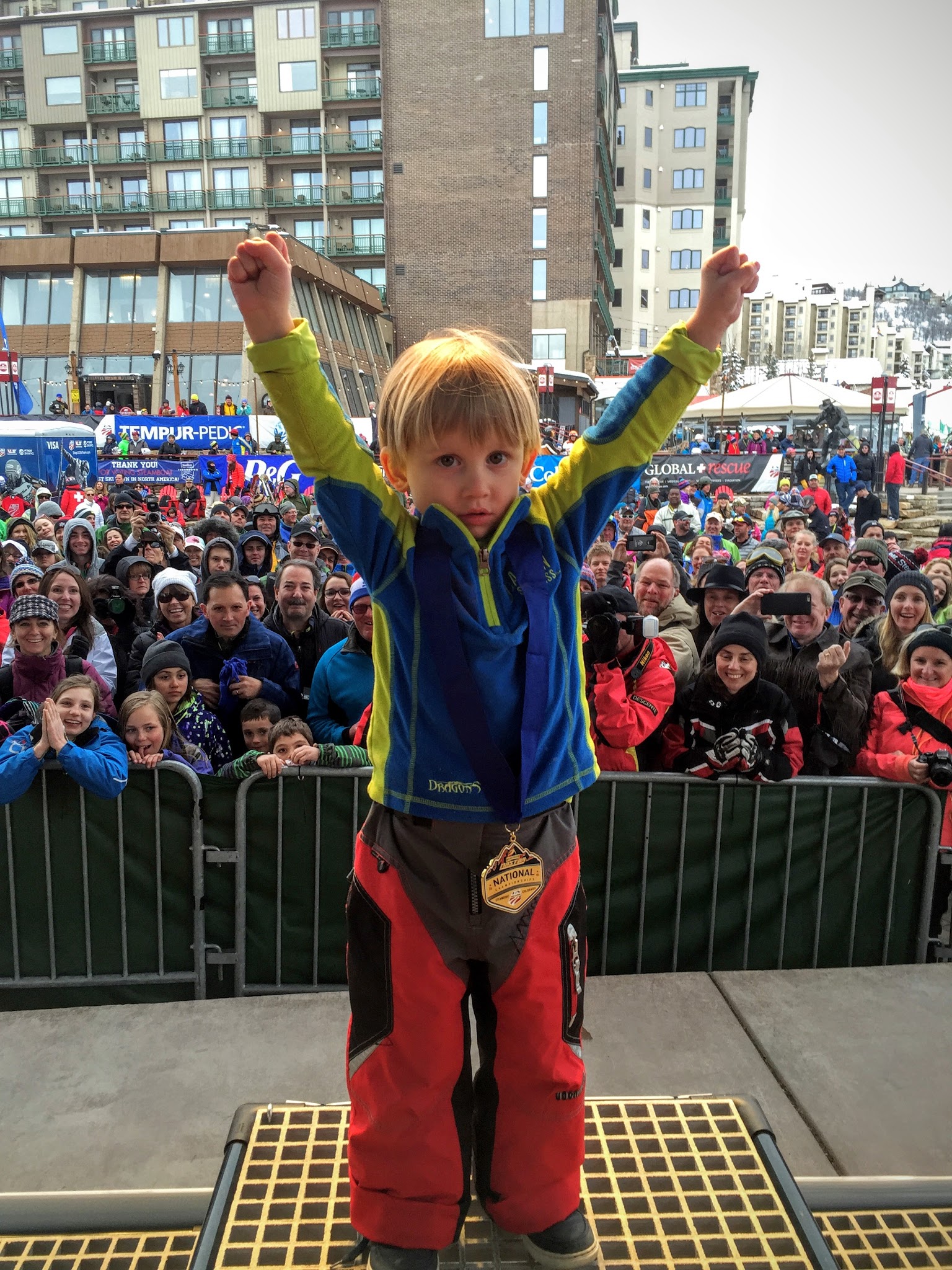 NASTAR enables family time together, Freidheim explained. Many of his most memorable times with his boys were at NASTAR Nationals. "It creates the centerpiece to a magical day together," said Freidheim.
This magic is one that Heidi Smith's family is about to experience for the first time this year at Nationals. Heidi's boys were introduced to NASTAR through Squaw Valley's Mighty Mite World Cup races. Heidi drives her boys Alec, 8 years old, and Adrian, 10 years old, from Mountain View, California to Tahoe every weekend. Through the meltdowns, the bruises she gets from helping them take off their boots on and off, and the times when she gets to watch them fall in love with the sport, the culmination of these things makes the 3:30 a.m. wake up call on Saturday morning worth every minute. When she found out the boys qualified for Nationals this year, she was so excited and proud.
"I expect them to have a lot of fun and meet people from different places. I want them to see the whole picture and know that it's about so much more than just who the fastest racer is," said Smith. "I want to highlight the whole experience to them and watch as they see what it's like to be around other athletes and Olympians."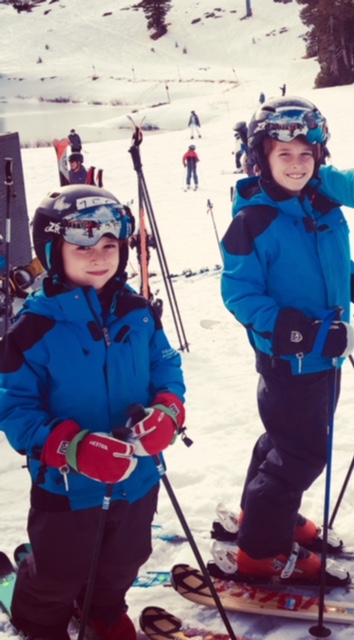 Smith's family will be taking the week off to be at Nationals for the full stint. Smith's youngest, Alec, is very active and always moving. He's happy, outgoing and social, making sure he's sensitive to everyone's feelings around him. To top it off, he's extremely athletic. Smith's oldest son, Adrian is an artist who loves reading and painting. He's found happiness in the sport of skiing because he gets to be outside and stay active.
All walks of life will be convening for Nationals this month. That's the beauty of the event, it's much less a race and more a celebration of ski racing.
Carol Sweeney is 81 years old and has been with NASTAR since its start in the late '60s. She hasn't attended a Nationals in years so this year will be a good re-introduction for her and the friends that are joining her from her home resort at Okemo Mountain. Carol laughed that everybody wants her on their team because of her high handicap due to her age.
It's the kind spirits like Carol's, Heidi Smith's family, and Scott Freidheim's family that fuel the NASTAR fire and keep the tradition of ski racing alive in our country.
If you have yet to register for Nationals, find out more about how to do so here.