The Not So Little Night Race That Could
01.10.2018 | Megan Ganim

The moniker "beer league" is tossed around in the ski world with a little giggle at the end of the term and a ton of passion and excitement directed at whoever that ski racer might be chatting about said beer league. There might be a chuckle in the conversation, but let's be honest, it's only because somebody said beer and more than likely, it was said at work when you're itching for five o'clock to roll around so you can head up to the hill for some night racing.
For the nearly 900 racers who consider themselves to be part of the Minnesota Ski Challenge, 'beer league' hardly begins to cover what goes on at little old Buck Hill after hours, let alone when legends like Daron Rahlves make a guest appearance. The hill is hot with racers grabbing the rope tow and making more laps than your average ski hill would allow for; which might be one of the biggest benefits behind this small ski resort with a big reputation (cough, Kristina Koznick, cough, cough, Lindsey Vonn, cough). The Ski Challenge racers also head up to Wild Mountain on Wednesdays, Fridays and Sundays depending which league their team participates in.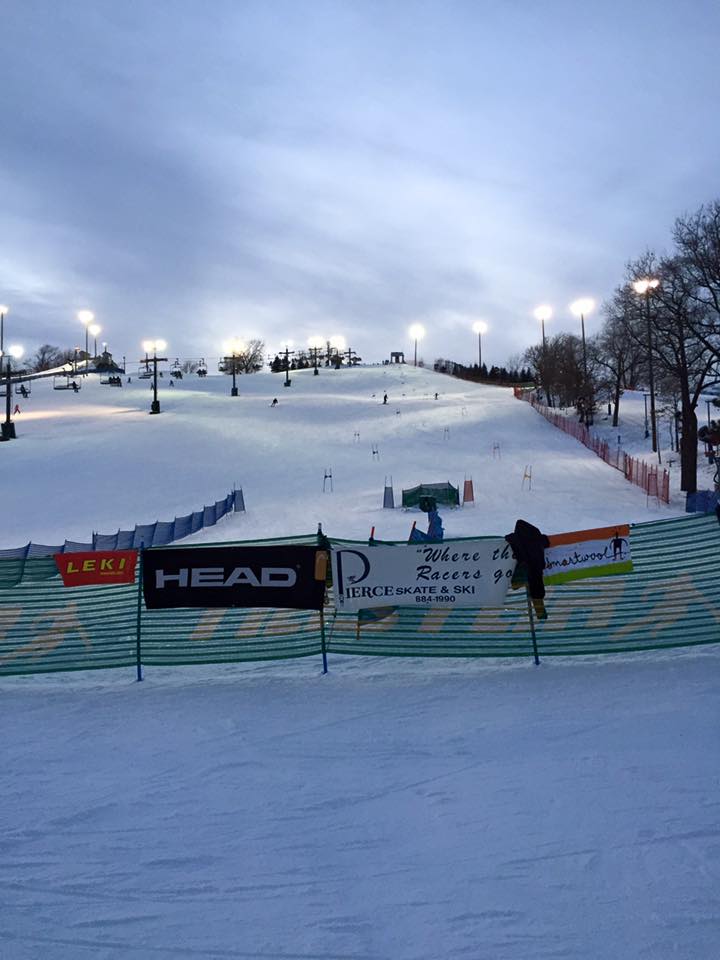 "It gives people something to do for the winter," said Barb Everson, co-owner and operator of The Ski Challenge. "When we get out on the hill every night in the winter, it's so fun to see how excited everybody is about this. People of all ages from 18 to 87 years old come every week to have fun, they live for it. They love ski racing."
Barb and Dave Everson have been running The Ski Challenge for over 21 years and wouldn't know what to do if they ever stopped. The couple has shaped the program into a sought-after, almost longed for necessity for the ski racing community of Buck Hill and Wild Mountain. They spend over 80 hours a week in the winters in an office slaving over their website and newsletters, or on the ski hill racing alongside their colleagues and friends. In fact, Barb laughs that the only time she's not working is while the timer is ticking and the races are happening.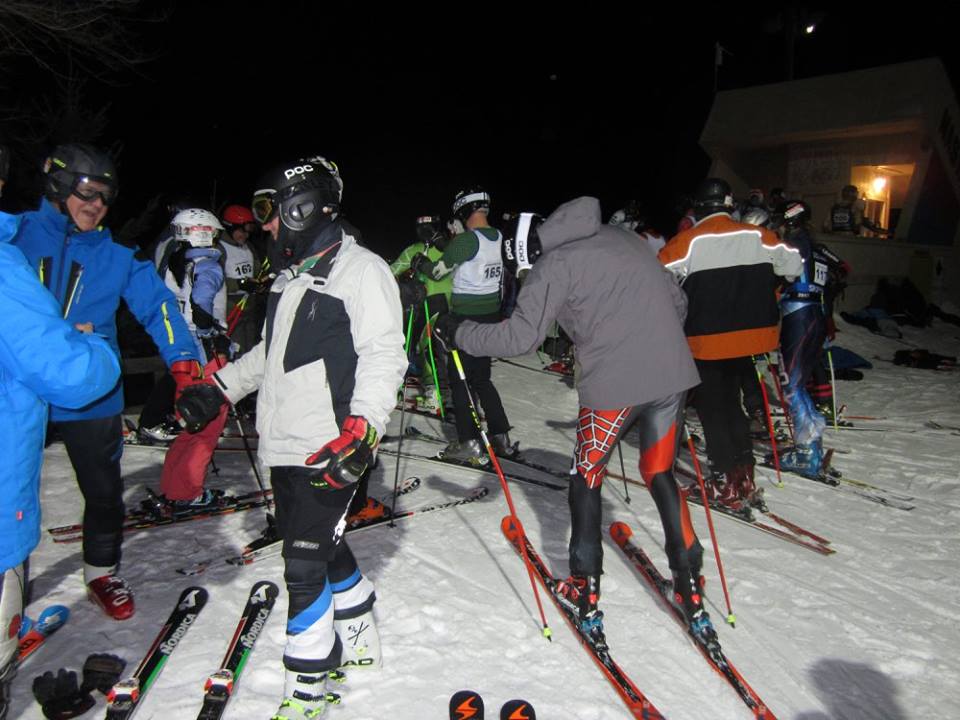 The Ski Challenge regular season begins in January and carries on for seven weeks, hosting 14 leagues each week. A league is classified per day, similar to a bowling league or softball league. This goes to say, there's a Monday night league, Tuesday night league, Wednesday night league and so on throughout the week. The race structure is set up in dual-timed, modified giant slalom format. During each event, racers earn a NASTAR handicap, medal and score team points that get plugged into a Ski Challenge-specific chart based on gender and age to determine medals and team scoring. Teams are made up of ten people each and many of them have been together for years.
Marcia Carlson has been skiing her entire life, and now at age 75 she's retired and joins the Ski Challenge every Wednesday night in the winter. Her team, Team Buck Naked, has been getting together to compete in the Ski Challenge for nearly 15 years now.
"There's nothing like the first day back on snow after a long summer and fall away," said Carlson. "We reconvene, see each other again and we all know one another from years past. The program is truly congenial, comfortable and friendly."
In any given league there are up to 160 racers participating. Don't forget, it might be cold in Minnesota, but Buck Hill sees an average of 60 inches of snowfall each year and operates with only 310 feet of vertical drop. Wild Mountain is not much different in terms of size and elevation. The dedication and drive in each recreational ski racer who guns it to the hill for an evening of racing every week is uncomparable.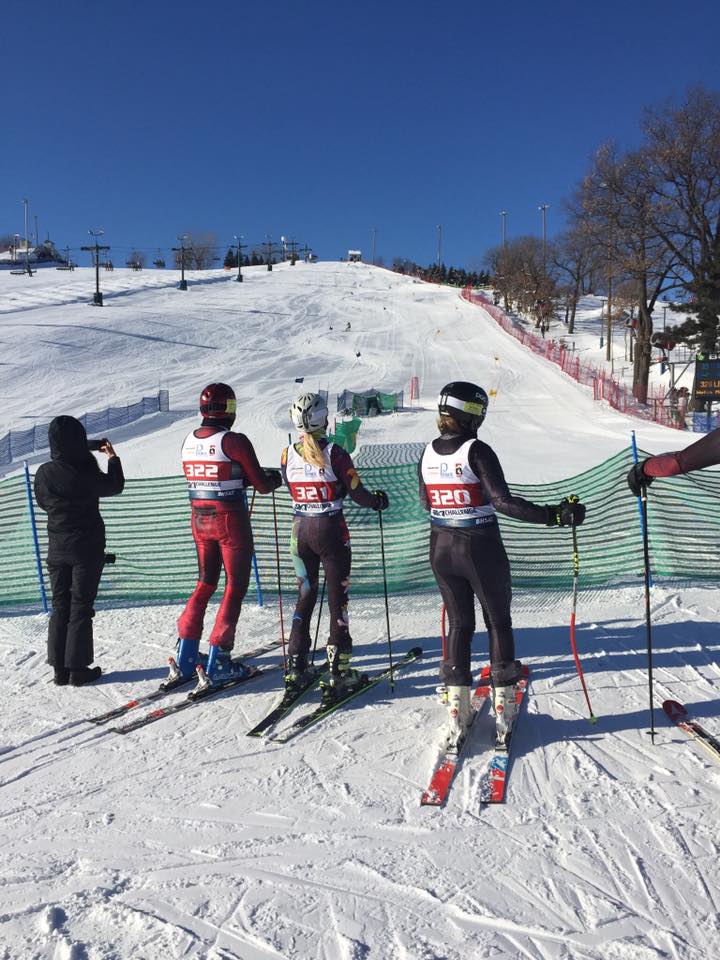 Chip Norris is a 57-year-old professional who works for a financial investment company in the Twin Cities by day and has made his way to Buck Hill on Saturday and Sunday mornings for the Ski Challenge for the last 30 years. He taught himself to ski back in '88 after moving from Iowa.
"You should see the start of these races," Norris laughed. "There's anywhere between 130 and 160 racers huddled around the start gate with brushes and wax out. I mean, this high-tech-stuff wax can cost $300 per ounce, you'd think we're in Kitzbuhel or something and that's really the fun of it, it gives us 'flatlanders' something to do."
The leagues are vast but it's common to see the teams come back to the same league every year. Norris admits he's a flatlander in the middle of a skiing circus, but loves going back every year to regroup with people he only gets to see during the ski season.
"Remember that feeling from college when you go back to class after a summer break? That's what January is like when we return to the Ski Challenge," said Norris. "It's renewing all the friendships and fellowships. These people become special friends and everyone has busy lives spread out over a metro area so the year goes by and you don't necessarily see people."
Carlson feels the same exact way. Without skiing in her life, she explained she would lose direction. Last year, she cracked her patella and was worried she was in it for the long haul.
"The day I returned to snow after the knee injury, I got on the chairlift and just started crying," said Carlson. "I was so happy because I was nearly pain-free. Without skiing, I would have had no idea what to do."
Among nearly 900 racers in the program, Carlson is not alone in her feelings about skiing and racing The Ski Challenge.
"If it weren't for ski racing, we wouldn't get out skiing around here," said Norris. "You don't exactly get up on a Saturday morning and think, 'Wow, I can't wait for a day of skiing at Buck Hill' but when you throw racing in the mix, it's something to look forward to. Especially, this time of year. It gets us through those post holiday lulls."
In December, NASTAR National Pacesetter and former World Cup Alpine ski racer, Daron Rahlves, paid a visit to Buck Hill after a day of Regional Pacesetting Trials at Afton Alps, Minn. It was his first time at the 300 foot vertical hill.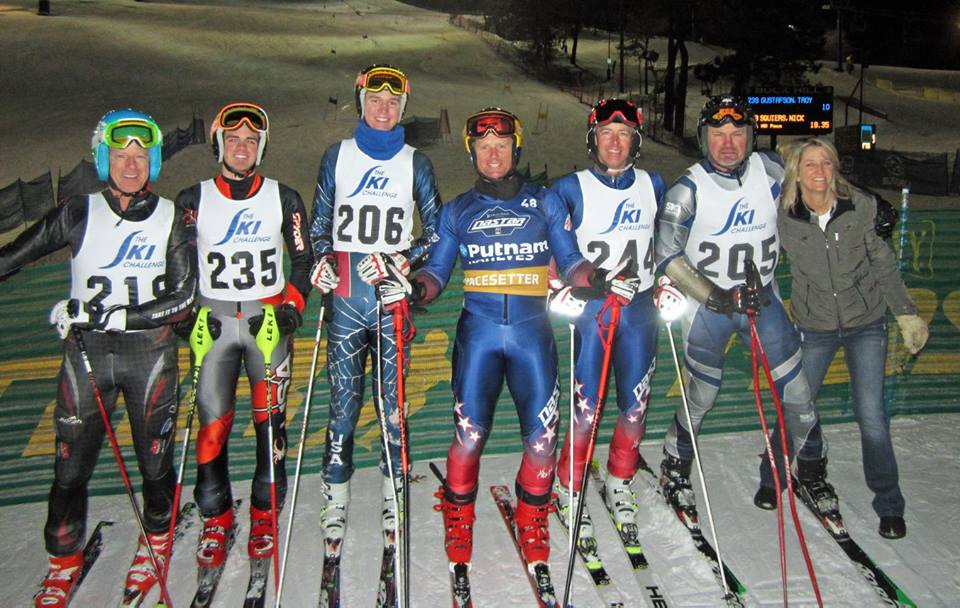 "I've heard a lot about this area for its strong racing heritage and passion," said Rahlves. "I took part in a Ski Challenge race and had a blast alongside a bunch of fun-loving die-hard racers keeping the dream alive. Skiing under lights at night is fun and going all out on GS skis? Even better."
Having Rahlves at the Ski Challenge allowed for NASTAR to treat the evening as a Pacesetting Trial of its own. Considering such a large pool of NASTAR racers are born out of the Ski Challenge program, it was a good way to allow local pacesetters an accurate handicap on their home hill.
"Everyone was sharing fun stories, getting pumped up and hammering out of the gate down the hill. The night was filled with good energy and I was right there with them," said Rahlves.  "Hanging with buddies, making new friends and throwing down your best effort pinned the stoke meter!"
After the evening of races, Rahlves and Ski Challengers met up for drinks at the Buck Hill Bar.
"They definitely know how to have fun," laughed Rahlves.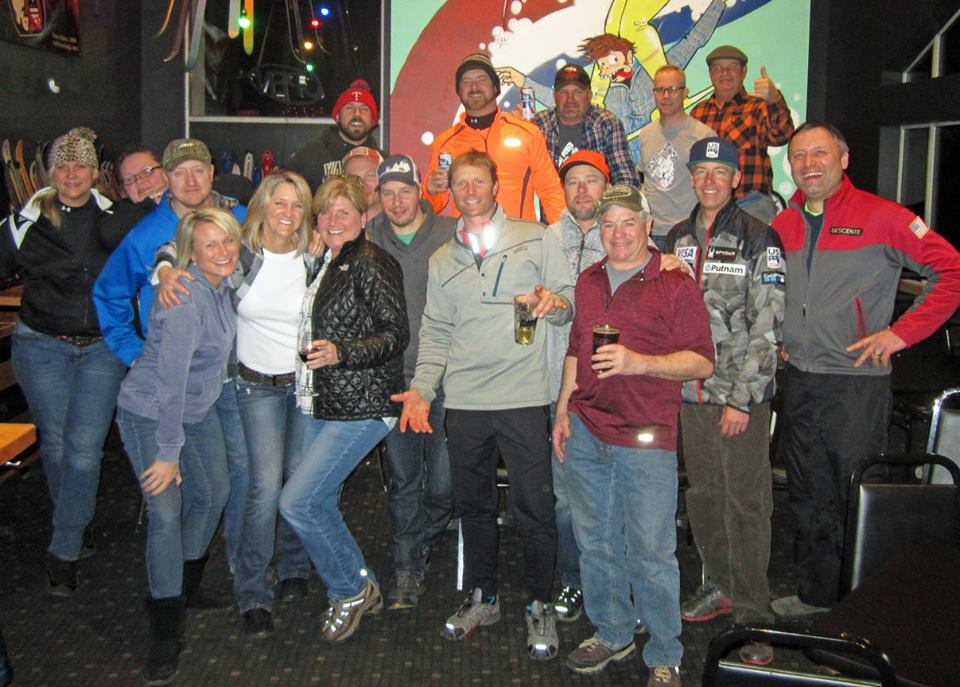 League racing takes place all over the country and a bulk of them do happen at night. The spirit of ski racing is kept alive with programs like The Ski Challenge. Beer league, town league, night league, call it as you wish but either way, it's hard to determine which aspect of the Ski Challenge is the most alluring for its 900 members. Maybe it's the deep comraderies, lifetime friendships, competitive racing (or not if you don't want it to be...), or the blood sweat and tears of the men and women who put these races on. Or maybe, it's just the beer.