National Pacesetters
12.03.2018 | Megan Ganim

What happens when you bring together Vermont's favorite ski racing legacy child with Oregon's prized speed racing sweetheart? You get the ultimate NASTAR Pacesetting dream team.
This season, NASTAR is proud to announce current U.S. Ski Team members, Laurenne Ross and Ryan Cochran-Siegle, to the esteemed team of NASTAR National Pacesetters.
These two racers have been on the U.S. Ski Team for nearly 10 years each. Ross representing the U.S. in her 10th season this year and Siegle coming into his 9th season hot and ready for some quick results. They are ski team veterans, so-to-speak, yet both are only getting started. They've battled through injuries, coming back even better than before and they know the ropes of racing on the World Cup circuit.
So, what does it take to earn the badge of "knowing the ropes on the World Cup circuit?"
Ross' first World Cup start was in Crans Montana back in 2010, placing 21st in the downhill and in that same year she was the NorAm overall champion in downhill and super-G. Since then, Ross has landed her fair share of top five placings in races like the 2014 Lake Louise downhill where she placed fourth, or in the Cortina d'Ampezzo downhill in 2015 when she grabbed another fourth place. In 2016, Ross was ranked 18th overall, 10th in downhill, and eighth in super-G. The lady is quick, there's no doubt.
In her second start returning from injury last year, she grabbed an impressive eighth place in the Val D'Isere super-G. This season, she's definitely ready to charge and leave her injury in the dust.
These are only highlights from the World Cup Circuit! Ross placed 11th in the women's downhill in Sochi, Russia during the 2014 Olympics and just last season grabbed 15th in both the downhill and super-G in PyeongChang, South Korea at the 2018 Olympics.
What do you think? She might know a thing or two about ski racing, eh? To top it all off, she's a talented artist with strong vocals, beautiful guitar skills and a lovely photographer. She epitomizes passion and grace in a sport that requires so much grit and strength. The full package might just be what it takes to stay creative and inspired while traveling across Europe all season.
"I don't set many objective season goals," explains Ross. "But I'm hoping this season I can start skiing without pain [from last year's knee injury] and begin to ski with more confidence, returning to my old self. I am ready to leave this injury behind and start looking for more speed again, hoping to get back in the top ten in the world in both super-G and downhill. My plan this winter is to race in all of the World Cup speed races and hopefully race at World Championships in Are, Sweden, in February. As long as I'm having fun and feeling healthy, I trust that I'll be super fast."
In the spring when she's not racing, Laurenne takes classes in Eugene, Oregon, at The University of Oregon not too far from her hometown of Bend.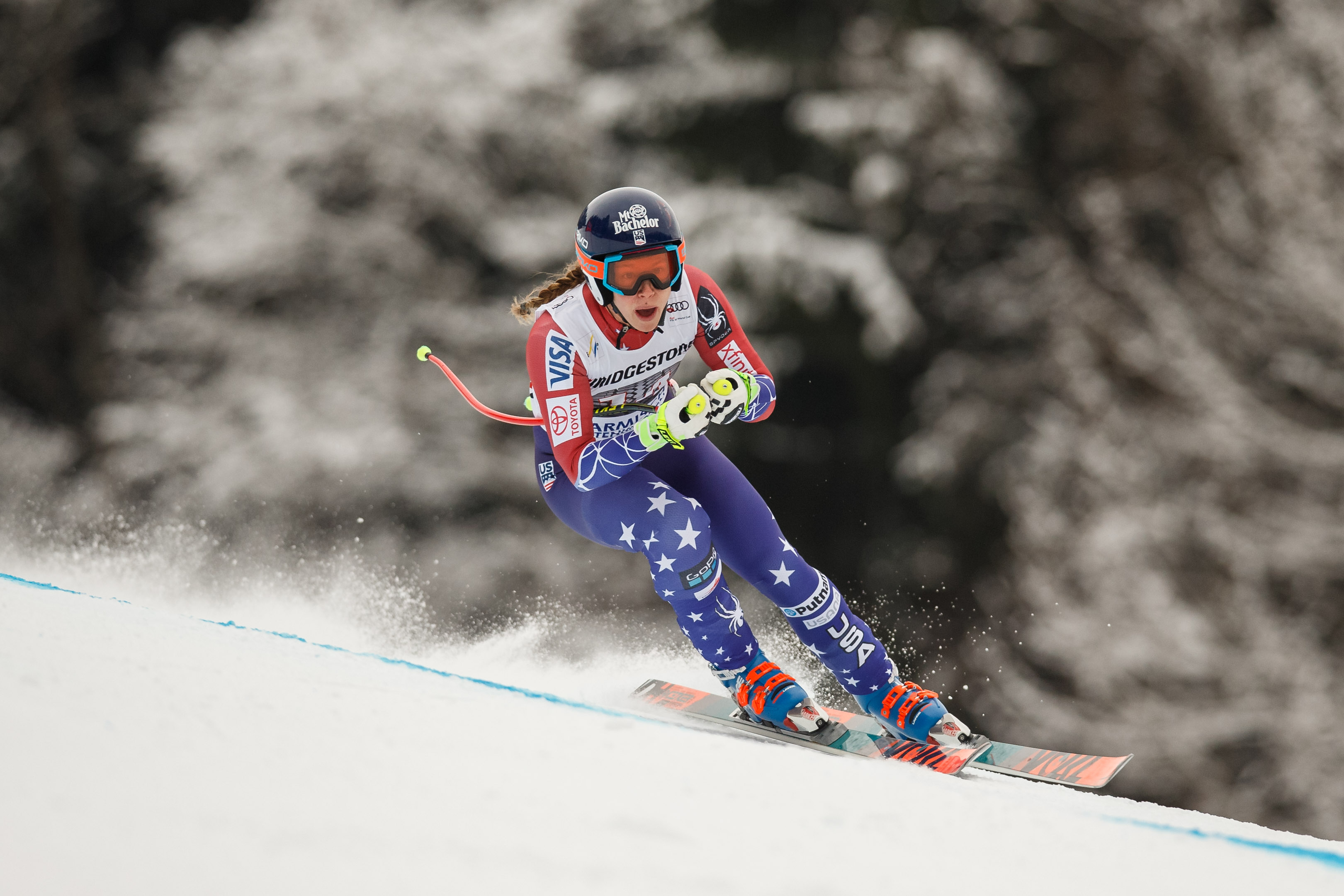 (photo credit GEPA)
Now, shifting over to the Eastern side of the country, the NASTAR Nation gets a slice of Vermont's legendary Cochran family. Ryan Cochran-Siegle (RCS) has set the pace for NASTAR this season and he is the zero handicap that participants compete against each time they race. Cochran-Siegle had a good season last year placing 11th in the PyeongChang Olympic GS, 14th in the super-G, and 23rd in the downhill. Just last week in the downhill in Lake Louise, Canada, RCS started with a high bib number and finished in 20th place on Saturday and 12th place on Sunday and he followed that up with solid results in the Downhill, Super G and GS at Beaver Creek, Colo. He has some fire under his skis this season and there's no doubt he'll represent the NASTAR community on the national stage with determination and a hard charging mentality.
The man grew up with skiing in his blood. His mother, 1972 Olympic slalom gold medalist Barbara Ann Cochran, taught him to ski on their family-owned hill, Cochran's Ski Area, in Richmond, Vermont.
"The earliest NASTAR [event] I remember doing was over at Whiteface in Lake Placid, New York, in 2003 just before my 11th birthday," says Cochran-Siegle. "U.S. Nationals were going on and my mom had been invited to compete in the Return of the Champions, so my sister and I went along with her for support and of course to go skiing."
To Cochran-Siegle, NASTAR represents the bridge between serious racers and having fun. It's a great opportunity for skiers who don't have access or the means to join a racing club, yet still want to challenge themselves and progress as a racer, he explained.
"Even one of my teammates first got into ski racing because of NASTAR," said Cochran-Siegle. "It is a fantastic stepping stone into our sport of ski racing for all levels and ages of skiers, and I'm excited and grateful to be a part of it as an official pacesetter."
The NASTAR Nation gets to benefit from some quick tracks and lightning speed with these two setting pace this season. They're both looking forward to heading out to Squaw Valley for the Liberty Mutual NASTAR National Championships this spring, but in the meantime, watch out for these two on the world stage as they represent the U.S. with grit, determination, and a little bit of that NASTAR passion.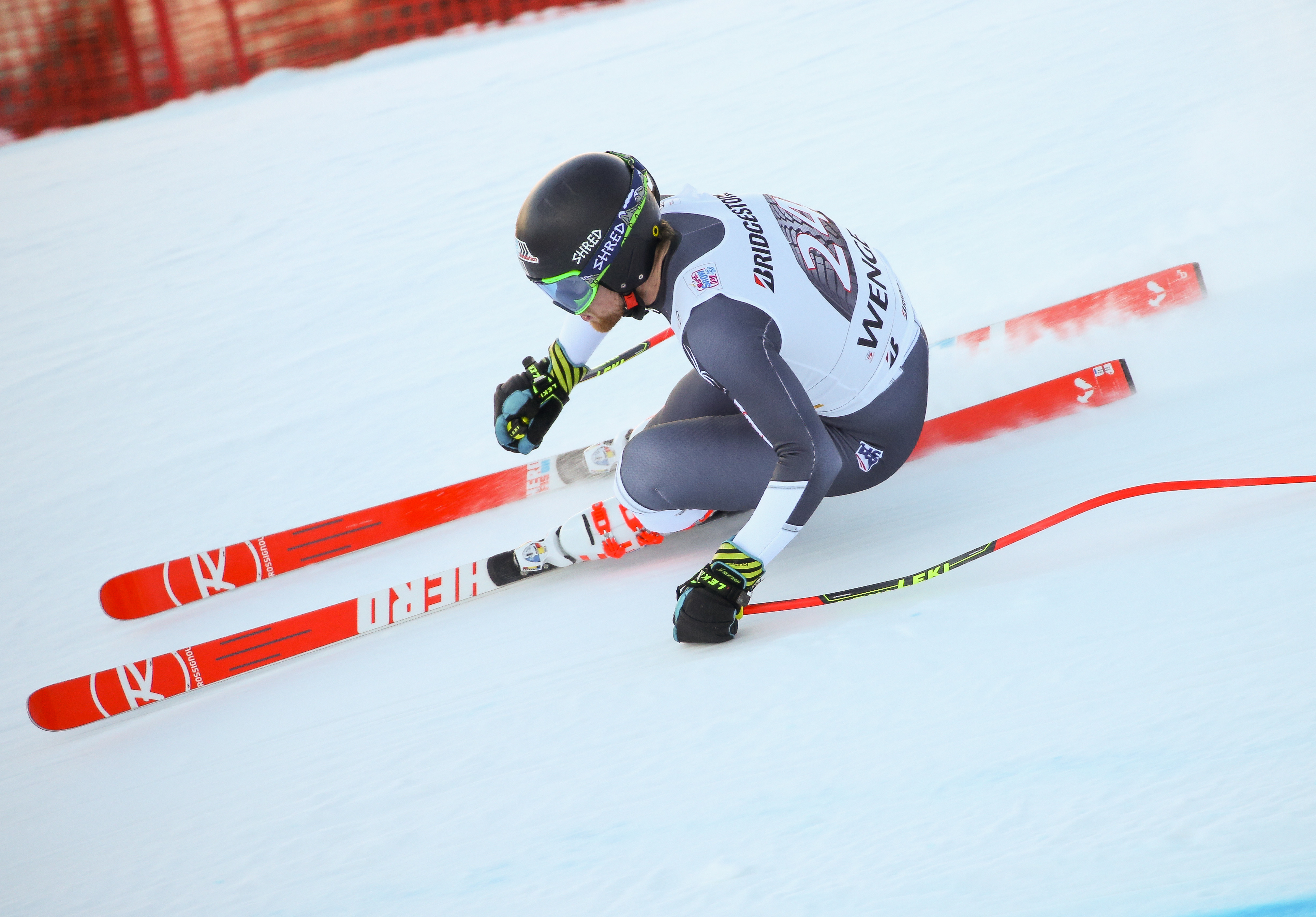 (photo credit GEPA)