NASTAR National Championships Return to Snowmass in April
02.11.2021 | Samantha Berman

The NASTAR National Championships return to the place where it all began, Snowmass, Colo. on April 5-10, 2021
After taking a year off last season due to the pandemic, the National Championships are back in a modified format and with all of the necessary COVID precautions as required by Pitkin County, home to Aspen Snowmass's four ski resorts.
Snowmass will be a familiar venue for returning racers, having hosted the Nationals four times previously, including the first year that the annual race switched to its current format, in 1998.
"It is exciting to bring the NASTAR National Championships back to Snowmass," says Bill Madsen, NASTAR's Director. " The Spider Sabich Race Arena is the ideal location to host recreational racers because there is plenty of room to spread racers out and the length of the courses and the pitch accommodates novice racers and experts. The format provides all age, gender and ability levels with an opportunity to win a National Title and participants who are really fast in their age group will qualify for the Race of Champions finals in their division."
Though the event will be modified to keep participants safe, it will still feature a robust program and an exciting week of activities and related offerings. Planned events and activities for the week include outdoor small-venue live music performances, race clinics, and appearance by U.S. Ski Team athletes and alumnus. Racers and paid guests will enjoy discounted lift tickets and lodging options, as well as lunch vouchers. They will also have the opportunity to support local eateries on the mountain, in the village, and in downtown Aspen, as indoor dining is currently at 50 percent capacity.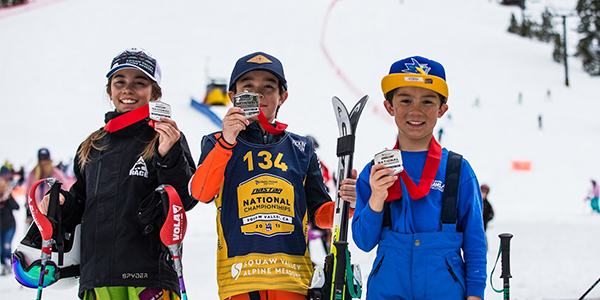 To keep participants safe, the races will take place over six days rather than the usual three, allowing each division to take place on separate days. Additionally, it is recommended that all overnight visitors 10 years old and up have a negative COVID test taken within 72 hours of getting to Snowmass.
As for the racing itself, skiers are grouped by ability division, age, and gender. Each participant will take a minimum of two runs to record the lowest handicap in their group, and the 32 male and 32 female racers that score the most Team Points during their divisional race will be invited to compete in the final, Race of Champions. Qualified racers carry their winning handicap into the race to level the playing field so that young and veteran racers have an equal opportunity to win and become an overall NASTAR National Champion.
In addition to the National Championship races, there will be a warm-up race on Monday. The NASTAR Slalom Championship will kick off the racing action. For a $20 entry fee, participants will compete in a two-run stubby gate slalom race where their best handicap will be used to place them. Participants are placed in either the Platinum/Gold division or the Silver/Bronze division based on the best handicap earned during the race. Participants will be placed in their division based on the best handicap earned during the two-race runs.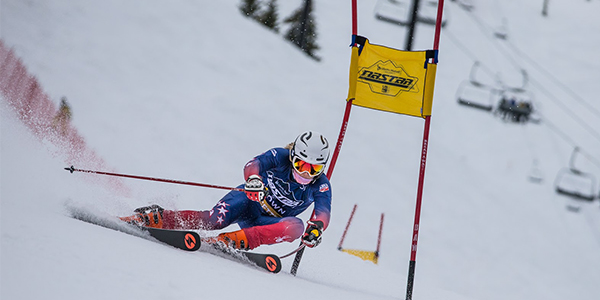 "The pandemic has challenged all of us but it has provided NASTAR with an opportunity to reimagine the National Championships," says Madsen. "The new format dramatically reduces the number of participants competing each day and it gives each ability level or division their own day to compete for a national title."
Snowmass in April is the ideal location for this fun family event thanks to its abundant on- and off-slope offerings. Though the breadth of the activities are clipped by the pandemic, there's still a lot for skiers and non-skiers alike on the slopes, in the newly expanded Snowmass Village, and in bustling downtown Aspen. From the alpine coaster and tubing on the mountain to ice skating and rock-climbing in Snowmass Village, visitors will have no trouble finding ways to keep themselves occupied. And that's not even considering the ample skiing on tap on Snowmass's 3,300-plus skiable acres and 4,400-plus vertical drop.
NASTAR is now part of Active Pass, an all-access membership that includes a subscription to your favorite magazine in the Outside stable of titles, full access to the Warren Miller Film Library with 70-plus movies, SKI video tutorials and early access to gear review, and much, much more. Learn more about it here.
You can find the comprehensive Nationals schedule here. Follow NASTAR on Facebook and Instagram for updates.