From Missouri to the National Team, Ainsley Proffit Aims High
01.07.2020 | Mackenzie Moran

The first time Ainsley Proffit stepped onto the podium at a ski race, she was seven years old. Raised in the suburbs of St. Louis, Missouri, skiing was something she did with her family during their annual trip to Crystal Mountain in Northern Michigan. A couple of four-day weekend trips sparked a love for the sport, so much so that Proffit sought new ways to challenge her skiing at a young age. By the age of six, she had convinced her parents to take her to a "bigger hill", Keystone Resort in Colorado. It was there that a chance encounter with a ski patroller on the chairlift pushed her to start in her first NASTAR race.
"I went over to the NASTAR booth, signed up, thought 'oh this looks like a fun little thing to do,'" recalls Proffit. "Ended up racing down the course, I think I got gold the first time. I totally thought the whole thing was rigged to just make little kids happy. Went down again, ended up getting platinum."
That platinum time earned her a spot at NASTAR Nationals which, unbeknownst to her, would kick start her career in ski racing. Nationals happened to fall on Proffit's spring break, so she and her parents packed up and headed to Steamboat to enjoy the festivities and take a family vacation. At the race, much to Proffit's surprise, she ended up taking third in the 6-7-year-old age group. When the commentator announced that she hailed from the unlikely locale of St. Charles, Missouri, another family from the area tracked Proffit down and asked her to join the Hidden Valley Ski team, the only club team that calls Missouri home.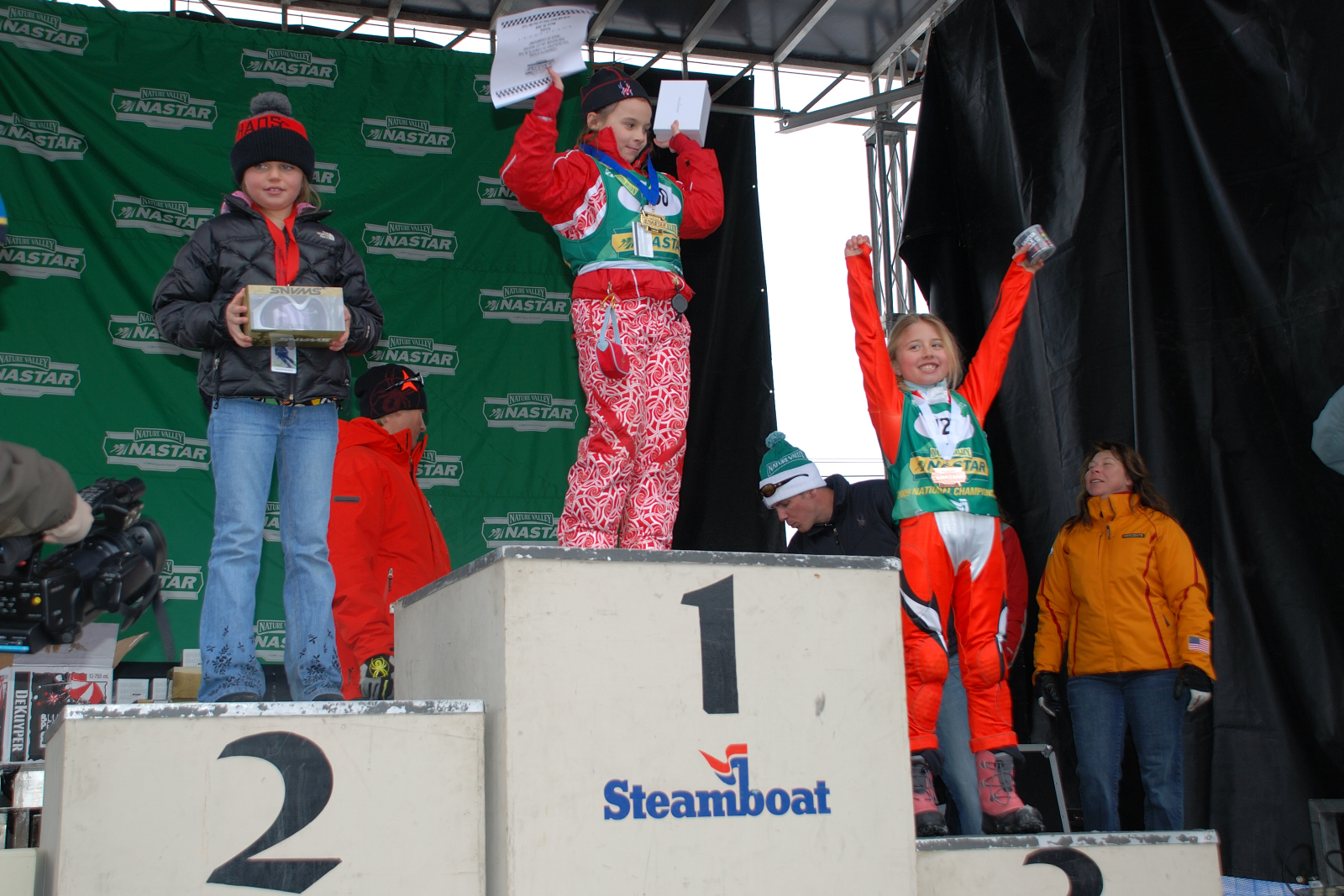 Proffit spent four years skiing with her local club until following one of her coaches to Vail. It had become clear to her, to her coaches, and to her parents, that if Proffit wanted to take her skiing to the national level, training out of Missouri in the winters would not cut it.
"My only rule from [my parents] was as long as I commit myself to the sport and work hard, they would support me in any way they could," says Proffit.
Proffit's time in Vail started with a couple of months a year. She would spend November and December in Colorado training, just to get a sense of how the program ran and what the competition looked like. Once she got a taste, Proffit and her family decided to commit to Vail full-time in the winter. To accommodate their work schedule and take care of their only child, Proffit's parents Ellen and Matt, rotated through winters in Vail so she could train before returning home in the summer. They would sign a six-month lease, alternating two weeks in Vail and two weeks in St. Louis, rotating back and forth while Proffit stayed put. One parent at home in Missouri, the other with her.
"They pretty much gave me an opportunity to rise to a big challenge and if I was able to complete the challenge, it was almost like 'okay, you get to continue – you really are on the right path,'" says Proffit. "It wasn't anything with a lot of pressure. It was more like 'you're moving in the right direction, let's keep it going.'" 
Living in Vail for the winter was not an opportunity that Proffit took lightly. She knew that the stakes were high, and transitioning from the Midwest to the Rocky region meant she would be playing in an entirely different ball game. So while in Vail Proffit did not attend school, a decision she credits as the reason why she was able to catch up to the other girls in her birth year and eventually surpass them.
"I just kept skiing all day, any chance I got," explains Proffit. "Because I was able to stay longer after everybody else left [for school], I would just freeski on the hill, or maybe ask the coaches if they would be willing to set a couple of extra courses and keep them up longer."
Hours of repetition and making every turn count allowed Proffit to capitalize during her first year of FIS racing. Not every day is a great day, but when Proffit showed up full-force, the other girls took notice. That year, at 16-years-old, Proffit won her first FIS race in the slalom while competing at Snowbird in Utah. And she remembers that race like it was yesterday.
Some collegiate athletes would be joining their group, so she knew the field was stacked. The snow was coming down like rain, and the course was soft. Her first run she finished third, the best she had ever done in a FIS race. That run set the precedent for the rest of the day. Would she be able to rise to the challenge and seize her first opportunity to score big in a FIS race? Again, Proffit is no stranger to that kind of scenario – the kind where she, as the underdog, must prove she has what it takes, that she belongs. So of course, she won the race by 0.40 seconds.
Moments like those, when she gets to stand at the top of the podium and revel in her hard work and success, always bring Proffit back to her roots.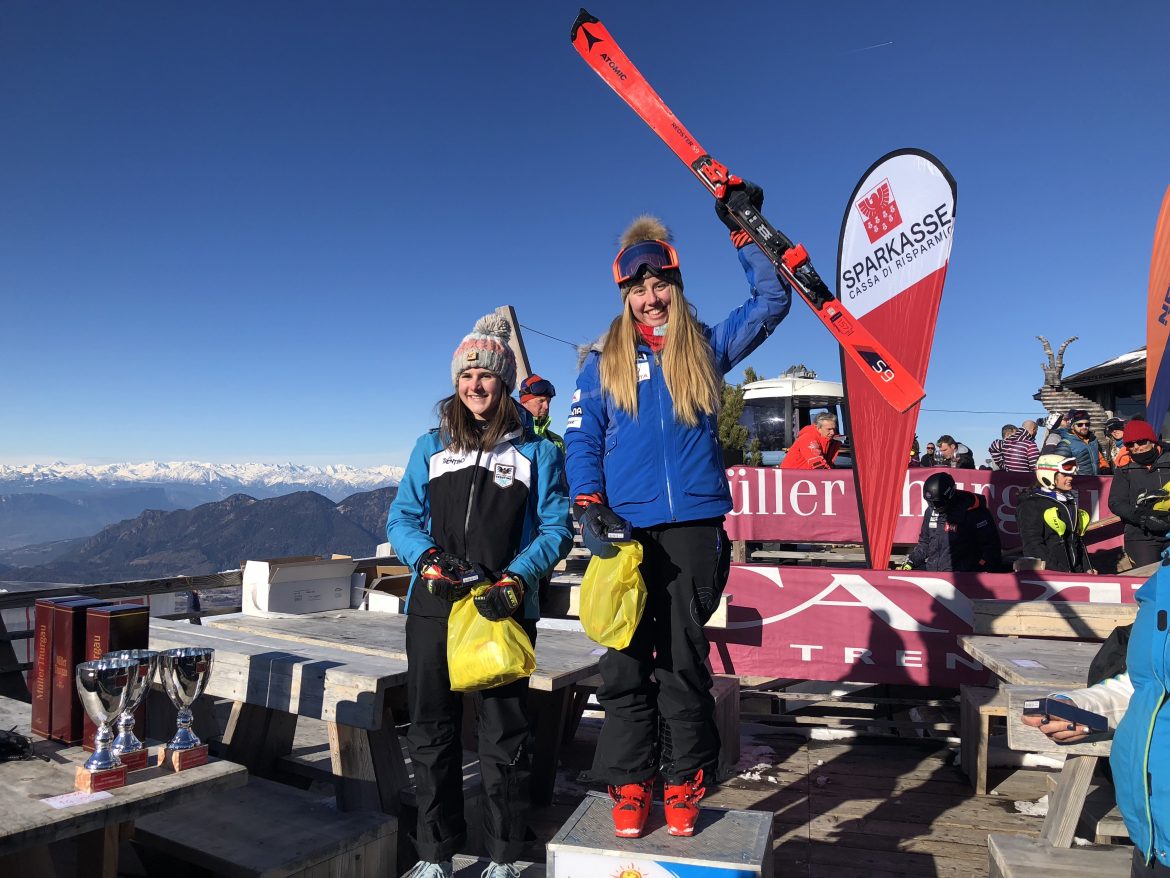 "Knowing that I'm in this sport, only because I love it and it's my passion makes each of my accomplishments that much sweeter," says Proffit. "I know a lot of girls who have gotten pushed into [ski racing] by their parents because everybody came from a skiing background. I feel so lucky that I've been able to just do this because I absolutely love it. So when I accomplish my goals, like when I made it on the podium for the first time at a FIS race, I was just so happy knowing I never expected this."
Now, at 18-years-old, Proffit continues to rise through the ranks. She is currently in her second season of training with the U.S. Development Team and spends winters training with the team at Sugarbowl Academy. She met her goal of reaching the National level, now she hopes to become an Olympian and a staple racer on the World Cup tour. And she has no time to waste. Ideally, she'd like to earn a World Cup start within the next two years.
"Right now I've been spending a lot of time in the gym, which I feel is one of the biggest ways to bridge that gap," explains Proffit. "A lot of the World Cup racers are a lot stronger than the development team. Then I'm also still making sure I take advantage of every moment I get on the hill. I try to take laps until they shut down the chair lift or the session is up and just remember that every turn counts, not to waste the little moments because it's too cold or my toes my have a little bit of frostbite and stuff like that."
As Proffit travels the country and the globe to pursue her ski racing dreams, she never forgets where she comes from – how the sport fell into her lap by chance or how her parents had no background in ski racing. Given her upbringing, she had always envisioned big "race trips" taking place in Colorado, not New Zealand or Argentina. But with her family's love and support, they have been able to grow in the sport together, and that's something that Proffit values whole-heartedly.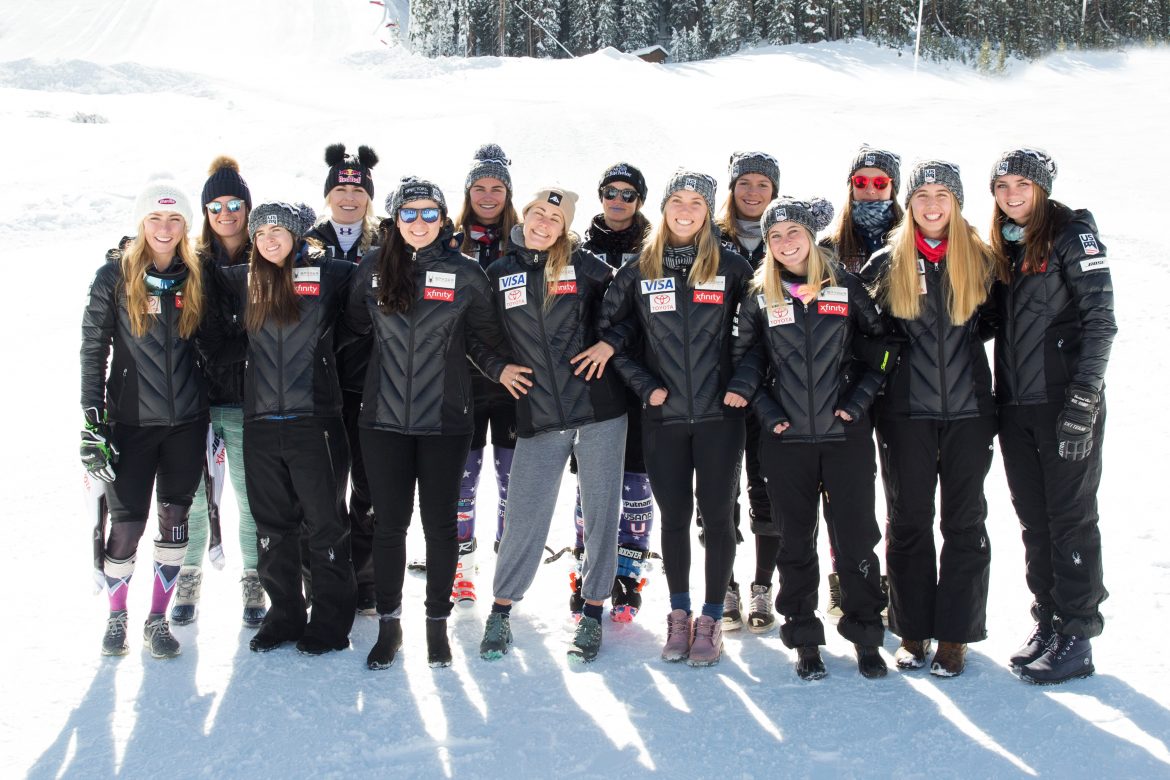 "We all dove head-first into this thing, together," says Proffit. "As times gone on, they've picked up all of the ski racing terms. My mom has figured out how all of the FIS rankings work and the points to help me get to the races that I need to be at. And my dad – I can be anywhere in the world and I'll tell him that I finished 20th today and he will know exactly what I did wrong without seeing video. It definitely took a long time but together my parents and I developed all of the small little skills and they're still learning with me, so they aren't stuck in a certain way."
When times get tough, or the results don't come, Proffit remembers the little girl who tried NASTAR for the first time and became addicted to a lifestyle she knew nothing about. The feeling she gets on a pair of skis brings the same thrill as it did when she was six, nothing has changed.
"When I was little I was a total adrenaline junky," Proffit laughs. "Being able to strap skis on my feet and see how fast I could go down the mountain was always one of the biggest thrills. Now I'm still searching for that speed and always trying to feel how fast can I go, what limits can I push, and how much can I risk it. Taking the risks and seeing what I can pull off is a huge thrill."
Families that hail from unlikely "ski" towns, or the kids that want to race despite a lack of parental knowledge, are the kinds of people that look to stories like Proffit's and realize that they belong in the ski racing community just as much as anyone else. There is always room to learn and grow if there is a will to work hard and give the course everything you have, Proffit's journey is proof of that. For any kid or parent that's looking to take the next step in their racing career, Proffit says try it. There is nothing to lose.
"You're fully in control, it's your sport, it's all you, so you get to see what you're capable of," she says. "You're trying to better yourself each time you get on your skis. It's been such a spectacular ride. I never really knew where it would take me. It's brought me so much joy, and I've never regretted it."
NASTAR is a proud partner with Ski Racing Media, the leading international media company in alpine skiing, providing industry expertise, storytelling, and education. As an independent community-supported media company, Ski Racing Media guides the community through informative writing, photography, and video. To read more articles like this one, become a Ski Racing Media Premium Member and subscribe today. Click here to learn how to sign up.