How Ski Racing Defines this West Slope California Hill
02.02.2018 | Megan Ganim
There are ski resorts and there are ski hills. Resorts are known for the tourist dollars they bring in and an exceptional array of ski pass offerings varying from day passes to lodging deals partnered with your ski pass and lately, the infamous partnership with alternative ski hills for the ultimate express pass deal. Yes, we love us a good pass combination deal but let's face it, there truly is something surreal about a ski hill that brings us back to the roots of ski culture. Bear Valley located in the High Sierras of the golden state does exactly that. Maybe it's the allure of the "end of the road" location of the hill or maybe for us NASTAR skiers, locals can sense the ski racing culture that is so vibrant and deep-rooted in this community.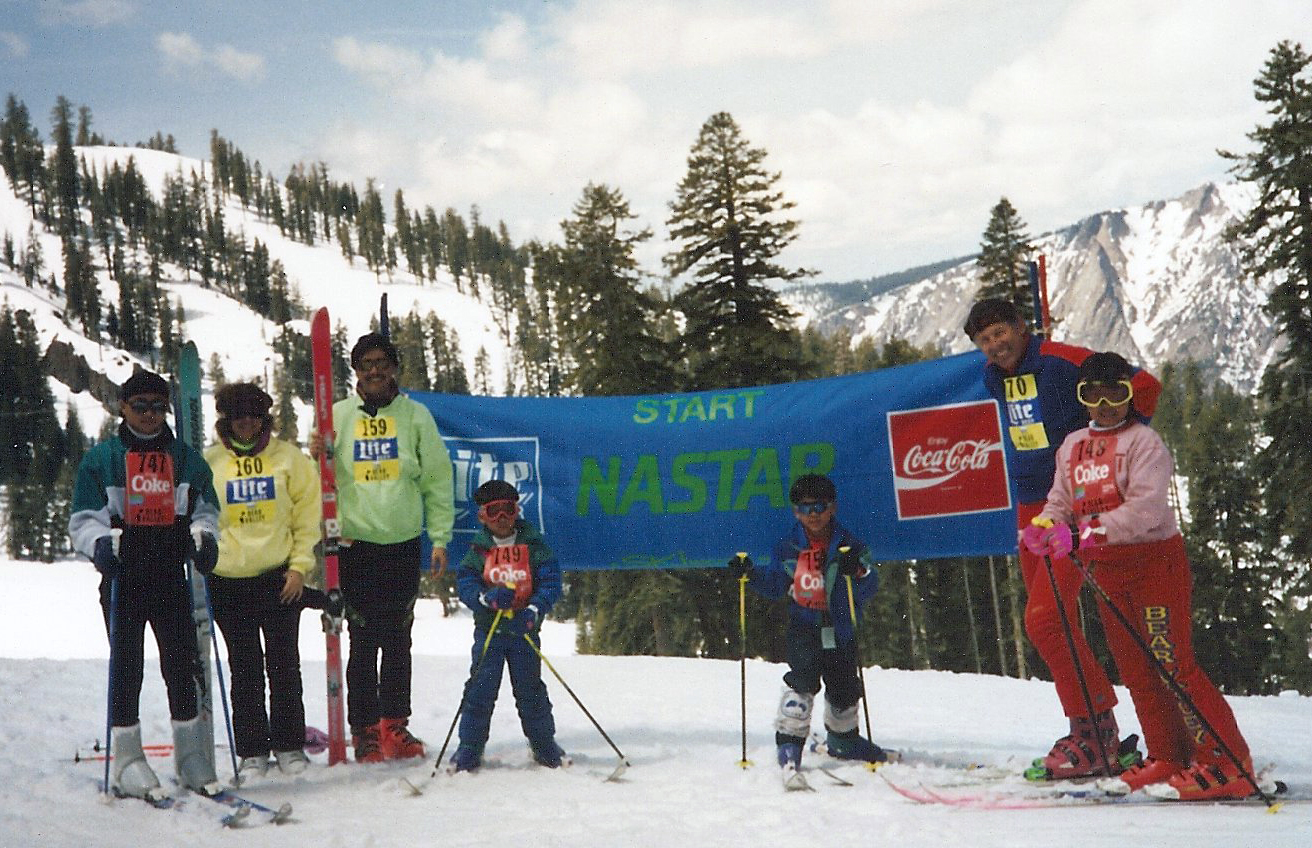 With humble beginnings that haven't strayed far from that path, Bear Valley started with only three lifts. Two years after they opened in the late '60s, they hosted U.S. Nationals, and shortly after opened up NASTAR courses to the public. NASTAR is also a huge part of the mountain's history. Back in the '80s Bear Valley was ranked as a top ten NASTAR resort based on racer starts.
"We're a small ski hill and act like a family," said Ellen Hoffman, Bear Valley NASTAR Coordinator/Manager. "Everyone knows each other's stories here."
Hoffman has been invested in the mountain's success for a long time now. Having lived at Bear Valley for most of her adult life, she knows the ski town like the back of her hand and cherishes the hill's deep racing history.
"For me growing up, club racing was associated with NASTAR. It's very family oriented, and so is our ski area." said Hoffman. "I always have to tell people, we're not Tahoe, this is a very different experience. But growing up racing, I lived in the Tahoe area and there's nothing like the Bear Valley neck of the woods. We're on the west slope, it's a small town and we're very family oriented."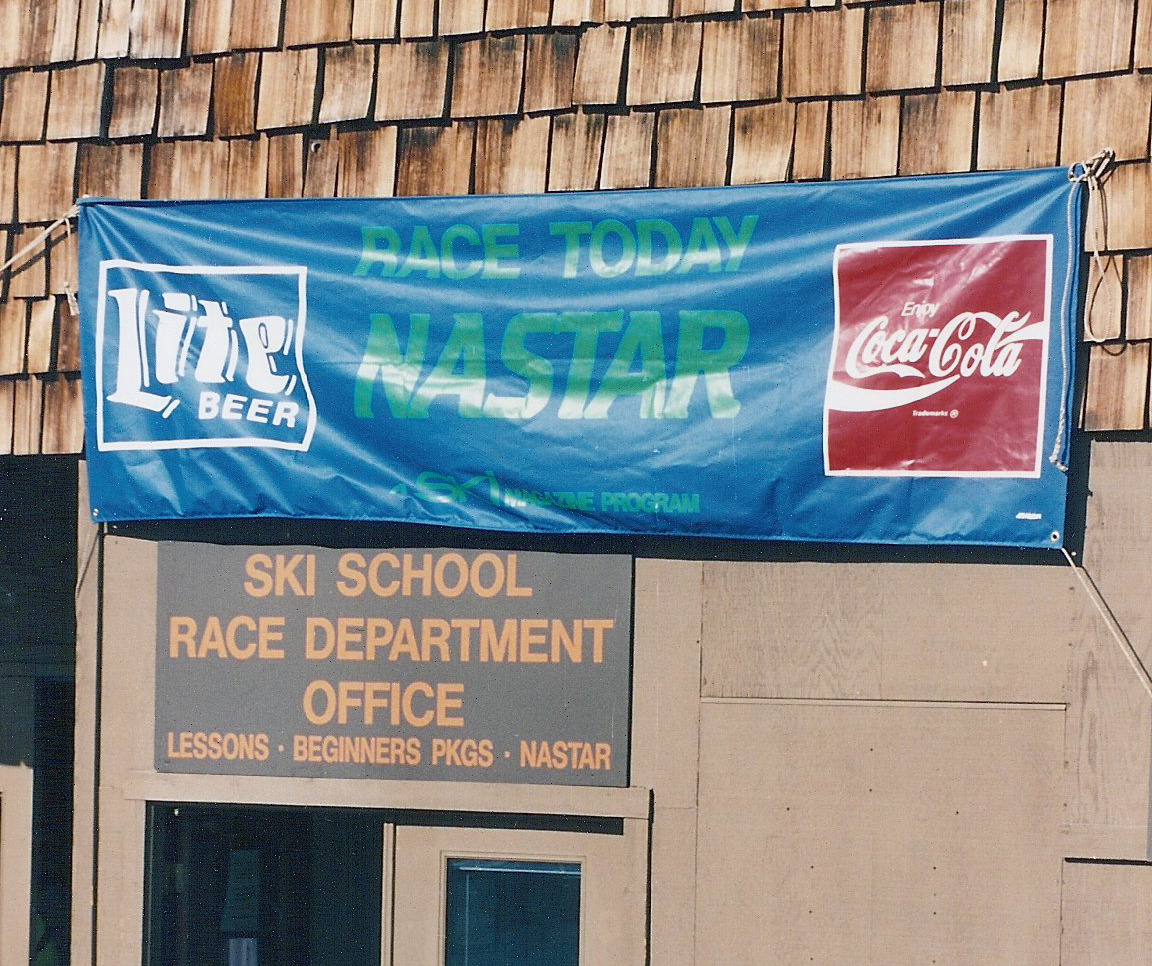 The ski area's history of NASTAR has played an integral part in their racing culture. The course is set on a run appropriately called "NASTAR" and attracts tons of regulars according to Hoffman. In years past, the race department used to hold "Pajama NASTAR". If you wore your pajamas you'd get a free entry to NASTAR and on Valentines Day, couples skied free on the NASTAR course.
Like many ski resorts and hills, there have been a lot of changes in management but throughout the years, this unique west slope hill has hosted quite a resumé of races. Namely, Bud Light events, USSA events, U.S. Nationals in 1969 and a few Pro Tour races. The veracity that shines through this resort doesn't go unnoticed.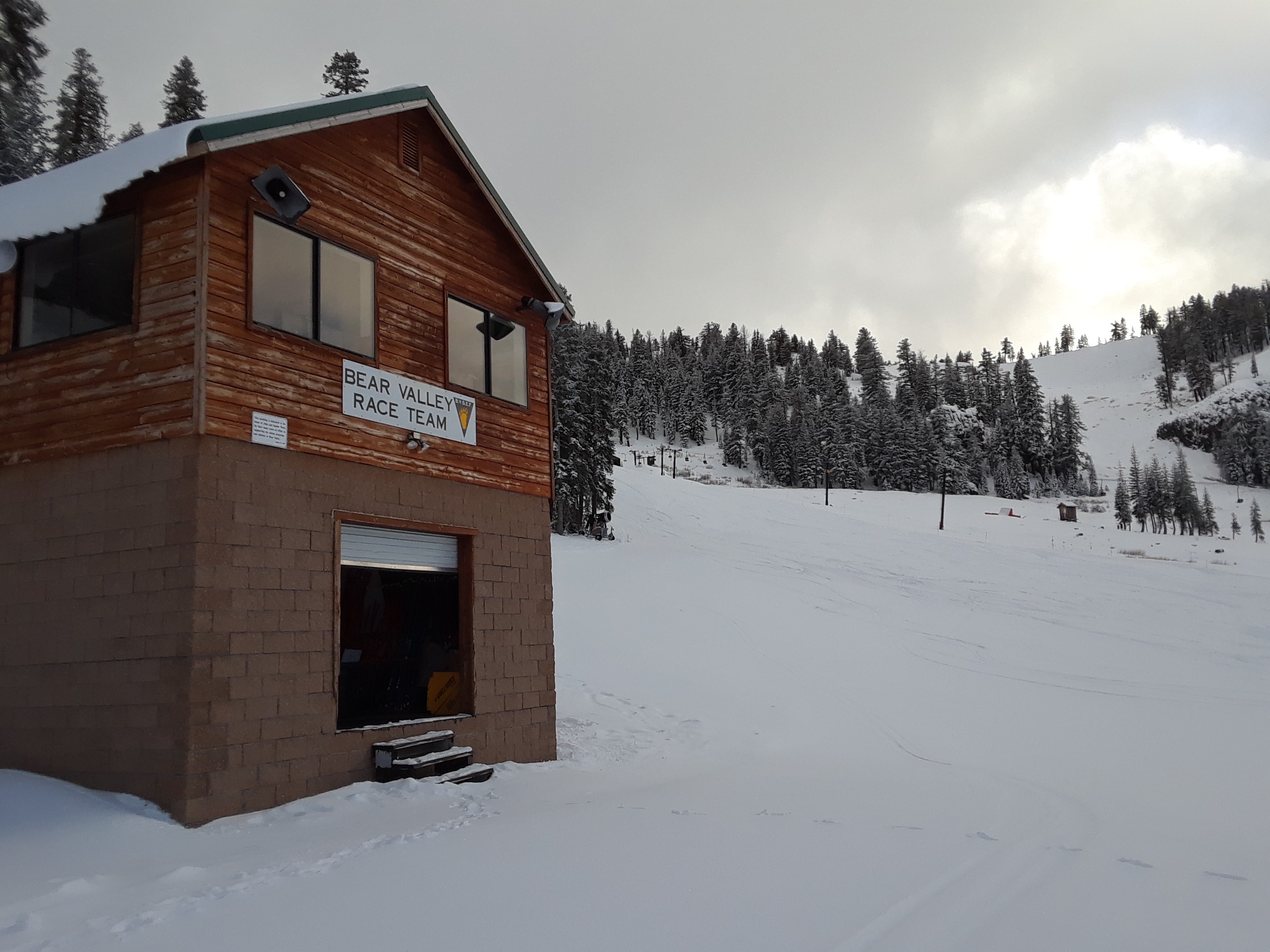 Mark Phillips, a community member of Bear Valley did his first race ever on a NASTAR course at Bear Valley coming from Reno back when somebody told him about 'this little ski hill you have to check out'.
"It's funny, I skied there one time and moved there the next year," laughed Phillips. "It's really a beautiful place and super remote. It spoke to me. You think about all of the things that little mountain has done to try to get on the map and it's incredible. There is so much legacy in the events that this hill has hosted."
In 2017, Phillips was awarded the Peter Brinkman award in honor of long-time Bear Valley resident, Peter Brinkman who was more than dedicated to the ski culture and community there.
Brikman only adds to the list of notable skiers who have drawn roots in this small little village. Erik Arvidsson began his ski racing career with Bear Valley Ski Education Foundation (BVSEF) before moving on to Squaw Valley and then the U.S. Ski Team. Three-time Olympic Alpine ski racer Kyle Rasmussen hails from the area as well. Just remember, the town itself (referred to as the village) has a population of no more than 300 people. The perfect getaway for celebrities, Pulitzer Prize winners and those who want to live simply.
In the winters when it snows, the only way to get to people's homes is by cross country skiing or snowmobiling.
"Back in the '70s when I moved there, nobody had snowmobiles. You'd go to a friends house for a potluck and you'd get there by the light of your headlamp and show up to a sight of 30 skis outside the front door. It's a unique place for a variety of reasons," said Phillips.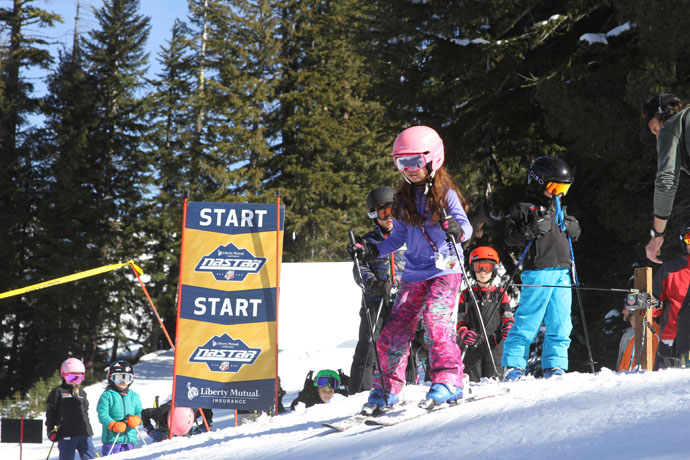 As a NASTAR resort, the race department works closely with the mountain to provide groomed slopes and the resort management understands the importance of NASTAR as a way to draw in more skiers to their quaint town. The NASTAR program, run under the BVSEF, offers free NASTAR entry to all racers involved in the program.